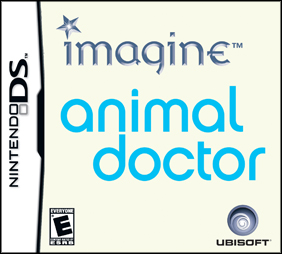 Imagine Animal Doctor
BUY NOW
OFFICIAL SITE
PLATFORM: Nintendo DSTM
RELEASE DATE: October 2007

game info
Does your daughter love animals? With Imagine® Animal Doctor, young girls can diagnose and treat a variety of adorable domestic and wild animals so they can return home happy and healthy!
Key Features
Diagnose and Cure Animals
— Deliver fast and accurate diagnoses, and cure dozens of diseases and injuries, as you restore the animals back to health!
Care for and Play with the Animals
— Address the animals' different needs to develop closer relationships, and keep them entertained by interacting with them!
Manage the Hospital
— Build, improve, and repair the facilities. Also expand the hospital and buy new furniture to attract more patients.
ACTIVITIES
Volunteer with your daughter at a local animal shelter
In Imagine Animal Doctor, your daughter will diagnose and take care of a variety of animals. There are tons of animals in need of your help, so take your experience into the real world! Look up local animal shelters on the web or in the local newspapers, and plan a volunteer day with your daughter at an animal shelter!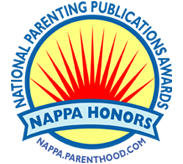 Petz Fantasy and Petz Nursery 2 are winners of the 2010 National Parenting Publication Awards!
CHECK IT OUT!
© 2007 Lexis Numérique. All Rights Reserved. Published and distributed by Ubisoft Entertainment under exclusive license from Lexis Numérique. Horsez, Imagine, Petz, Ubisoft, Ubi.com, and the Ubisoft logo are trademarks of Ubisoft Entertainment in the U.S. and/or other countries. Developed by Virtual Toys and Lexis Numérique.