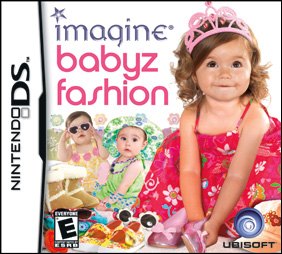 Imagine Babyz Fashion
BUY NOW
OFFICIAL SITE
PLATFORM: Nintendo DSTM, Nintendo DSiTM
RELEASE DATE: October 27, 2009

game info
Girls have played with them and cared for them, now it's time to turn them into stars! In this sequel to the best-selling Imagine® Babyz videogame, girls will prepare for fashion contests, photoshoots, and runway shows starring the most adorable toddlers ever! Choose the most perfect outfits according to the contest themes and coordinate accessories to match in Imagine Babyz Fashion!
Key Features
Nurture and Care
— In Imagine Babyz Fashion, players care for and interact with adorable babies. Feed them, play with them, and soothe them to sleep.
Toddler Fashions
— Design one-of-a-kind tops, bottoms, and accessories to create a matching look from head to toe! Girls can even use the DSi™ camera to take photos of the most perfect colors to incorporate in their designs for a unique look!
Make Them Stars!
— Show runway babies how to rock the catwalk and photoshoots as players select music and dance moves for them.
check out the review!

ACTIVITIES
Work as a team with your daughter to win fashion contests in Imagine Babyz Fashion
Play with your daughter to prepare adorable babies for fashion contests! Dress them in the cutest clothes, deck them out with the coolest accessories, choose the babies' moves and see if your combined sense of style helps you win the contest!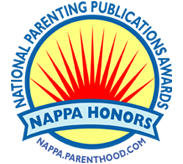 Petz Fantasy and Petz Nursery 2 are winners of the 2010 National Parenting Publication Awards!
CHECK IT OUT!
© 2009 Ubisoft Entertainment. All Rights Reserved. Imagine, Babyz, Ubisoft, Ubi.com, and the Ubisoft logo are trademarks of Ubisoft Entertainment in the U.S. and/or in other countries. Nintendo DSi and Nintendo DS are trademarks of Nintendo. © 2009 Nintendo.