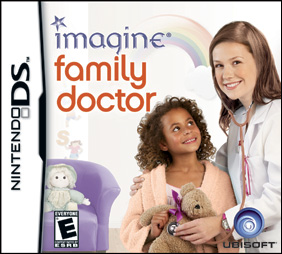 Imagine Family Doctor
BUY NOW
OFFICIAL SITE
PLATFORM: Nintendo DSTM
RELEASE DATE: March 2009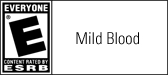 game info
Exam, diagnose, and treat patients in Imagine® Family Doctor! Build relationships with all your patients, young and old, to become the favorite doctor in town!
Key Features
Save the townsfolk from an unknown epidemic!
— Diagnose patients through fun mini-games that test your speed and dexterity. Discover common symptoms and investigate to solve the mystery!
Get to know the Patients
— Explore the patients' personal history and symptoms during examinations. Build relationships with each of your patients and treat them successfully so they come back to you in Imagine Family Doctor!
Customize your Space
— Earn cash to buy furniture and accessories for your waiting room to reflect your unique style.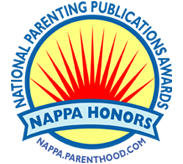 Petz Fantasy and Petz Nursery 2 are winners of the 2010 National Parenting Publication Awards!
CHECK IT OUT!
© 2008 Ubisoft Entertainment. All Rights Reserved. Imagine, Ubisoft, Ubi.com, and the Ubisoft logo are trademarks of Ubisoft Entertainment in the U.S. and/or other countries.