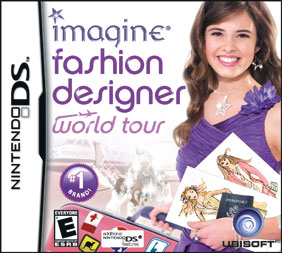 Imagine Fashion Designer World Tour
BUY NOW
OFFICIAL SITE
PLATFORM: Nintendo DSTM, Nintendo DSiTM
RELEASE DATE: October 20, 2009

game info
In this sequel to the best-selling Imagine® Fashion Designer and Imagine Fashion Designer New York videogames, girls will be able to design the next big thing in fashion and travel the world to build it into a worldwide fashion label. In Imagine Fashion Designer World Tour, players will embody a young designer, launch their international brand, open boutiques around the world, and design the hottest, most wanted fashion in the world!
Key Features
Travel the World
— Imagine Fashion Designer World Tour players will promote their fashion brand in iconic fashion cities as they set up runway shows, photoshoots, celebrity endorsements, and more!
Design the Brand
— Choose a brand name, and establish a label by designing amazing collections of different themes. Players can even take pictures of patterns in the real world and apply them to their designs with the DSi™!
Become a Fashion Expert
— Girls can become a world famous fashion trends expert as they dress models and celebs all over the world: makeup, nails, hairstyles, and fashion!
check out the review!

ACTIVITIES
Design clothes together in Imagine Fashion Designer World Tour
Design the newest fashion pieces together! Tag team the work—you can create the design of the shirt; then after, your daughter can create a stylish skirt or pair of pants to go along with it. Combining your designs and working together, you will create the ultimate, international fashion label.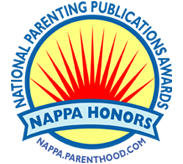 Petz Fantasy and Petz Nursery 2 are winners of the 2010 National Parenting Publication Awards!
CHECK IT OUT!
© 2009 Ubisoft Entertainment. All Rights Reserved. Imagine, Ubisoft, Ubi.com, and the Ubisoft logo are trademarks of Ubisoft Entertainment in the U.S. and/or other countries. Nintendo DSi and Nintendo DS are trademarks of Nintendo. © 2009 Nintendo.