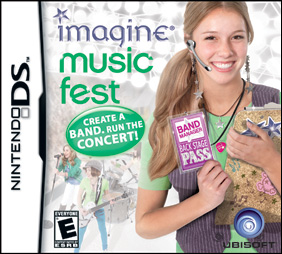 Imagine Music Fest
BUY NOW
OFFICIAL SITE
PLATFORM: Nintendo DSTM
RELEASE DATE: May 2009

game info
Attend the premier Music Academy! Players will be in charge of creating a band, designing their look, and putting on a rockin' concert in Imagine® Music Fest!
Key Features
Create a Band
— Meet and socialize with fellow students, each with their own unique personality. If you like them, invite them to join your band!
Design Your Band's Look
— Create your band's logo using multiple colors, shapes, and designs. Customize the look of your instruments, your hair and wardrobe; also complete special tasks and earn cash to buy cool new clothes and accessories for your band!
Put on a Rockin' Concert!
— Play the guitar, keyboards, and drums in fun rhythm mini-games. Even invite your real-life friends to join your band and jam with them wirelessly in Imagine Music Fest!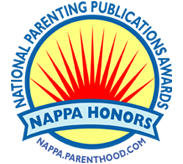 Petz Fantasy and Petz Nursery 2 are winners of the 2010 National Parenting Publication Awards!
CHECK IT OUT!
© 2009 Ubisoft Entertainment. All Rights Reserved. Imagine, Ubisoft, Ubi.com, and the Ubisoft logo are trademarks of Ubisoft Entertainment in the U.S. and/or other countries.