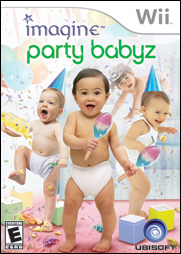 Imagine Party Babyz
BUY NOW
OFFICIAL SITE
PLATFORM: WiiTM
RELEASE DATE: October 2008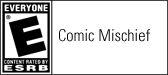 game info
Attend a famous babysitting academy in Imagine® Party Babyz for Nintendo Wii! Girls can play solo and discover the great adventures of babysitting through a variety of fun mini-games, or play with up to four friends and see who is the best babysitter!
Key Features
Play with Cute Babies
— Girls can play more than 40 hilarious mini-games with adorable babies! Teach them basic skills such as solving puzzles and coloring, or entertain the babies through funny mini-games like tricycle races and soap bubble contests!
Dress up the Babies
— What's more fun than playing with adorable babies? Dressing them up in cute outfits and fun costumes! Choose from dozens of trendy outfits and hilarious costumes, then watch the babies compete in them!
Have Fun with Friends and Family
— Up to 4 players can join in on the fun, so pick up a Wii Remote and play Imagine Party Babyz!
ACTIVITIES
Play multiplayer minigames with Imagine Party Babyz
Join in on the fun of babysitting! Play fun minigames with your kids: race tricycles, dress up the babies, push them on swings, and engage in many more indoor and outdoor activities with adorable babies. Your kids will amaze you with their incredible babysitting skills!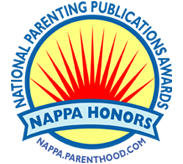 Petz Fantasy and Petz Nursery 2 are winners of the 2010 National Parenting Publication Awards!
CHECK IT OUT!
© 2008 Ubisoft Entertainment. All Rights Reserved. Imagine, Babyz, Ubisoft, Ubi.com, and the Ubisoft logo are trademarks of Ubisoft Entertainment in the U.S. and/or other countries.