Welcome to Ubisoft's Parent's Corner!
Ubisoft is dedicated to educating and informing you, the parent or gift giver, about our kids' videogames. Whether you want to become more involved in gaming with your child, learn about our portfolio of kids games, or just need more information about videogames in general, Ubisoft's Parent's Corner is the resource you need. Take your time browsing the site for game information, articles, safety tips, special offers, and more. Swap advice with other parents just like you on the forum, and check back often as we answer your questions and continue to post new content!
Plus, visit our UbiParents Facebook Page for articles, tips and facts about kids and gaming and parenting in the digital age.
Choose the Perfect Gift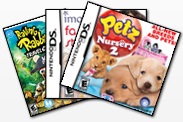 Looking for that perfect gift? Let us recommend games that best fit your child's personality and interests!
TAKE THE QUIZ!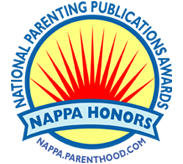 Petz Fantasy and Petz Nursery 2 are winners of the 2010 National Parenting Publication Awards!
CHECK IT OUT!