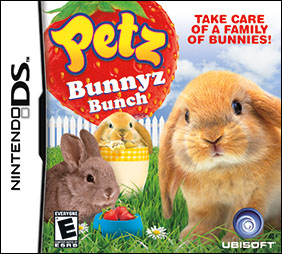 Petz Bunnyz Bunch
BUY NOW
OFFICIAL SITE
PLATFORM: Nintendo DSTM
RELEASE DATE: March 2011

game info
In Ubisoft's Petz® Bunnyz Bunch, care for the cutest and most remarkable bunch of bunnyz. Raise them in your house and show them their new home. Teach them how to follow you when called upon, hop up on furniture, and even play music! On top of being absolutely adorable, these bunnies have personality! They know exactly what they want and know how to show you, so if you take good care of them they'll surprise you with games of hide-and-seek or other treats.
Key Features
Adopt your own family of bunnyz, choosing from a variety of breeds and personalities
—Choose between 8 different breeds, each with unique personalities and preferences.
New fun activities
—Give your bunnyz exercise by teaching them to follow you around the room, or toss toys between each other. Bunnyz can even show their musical side!
Bunnyz go on an adventure
—Send your bunnyz to Petz World Online, and be one of the few with a bunny to play with! In Petz World Online, your petz will be able to travel the world, set out on extraordinary adventures and meet tons of other petz!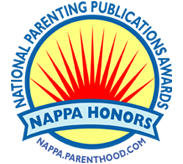 Petz Fantasy and Petz Nursery 2 are winners of the 2010 National Parenting Publication Awards!
CHECK IT OUT!
© 2010 Ubisoft Entertainment. All Rights Reserved. Petz Bunnyz, Ubisoft and the Ubisoft logo are trademarks of Ubisoft Entertainment in the U.S. and/or other countries. Nintendo DS is a trademark of Nintendo.