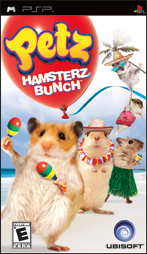 Petz Hamsterz Bunch
BUY NOW
OFFICIAL SITE
PLATFORM: PSP® (PlayStation®Portable)
RELEASE DATE: November 27, 2009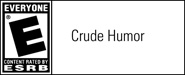 game info
In Petz® Dogz Family, players can raise and care for a family of dogs, for the first time on the PSP system! Adopt a pet dog from a variety of breeds, and watch them grow and develop their own unique personalities.
Key Features
Petz Hamsterz Bunch allows young players to raise, care and play with a family of hamsterz
— for the first time on the PSP system! Adopt hamsters, keep them occupied with more than 50 fun events and watch them grow.
Adopt your favorite hamster from a wide variety
— Play with a variety of hamsters, all with different fur types and colors.
Care for your hamsters and build strong bonds
— Feed and pet your hamsters as you watch them grow.
Play with your hamster and watch them participate in 50 fun events
— Give them toys to run around with and watch them explore a variety of themed rooms full of fun activities such as hamster wheels and hamster houses!
High-quality game with realistic graphics
— Taking advantage of the PSP system's technology, the hamsters of Petz Hamsterz Bunch look as realistic as ever with new fur technology, motions and environments..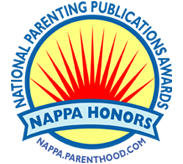 Petz Fantasy and Petz Nursery 2 are winners of the 2010 National Parenting Publication Awards!
CHECK IT OUT!
© 2009 Hi Corporation Inc. All Rights Reserved. Published and distributed by Ubisoft Entertainment under license from Hi Corporation Inc. Petz, Hamsterz Bunch, Ubisoft, Ubi.com, and the Ubisoft logo are trademarks of Ubisoft Entertainment in the U.S. and/or other countries.