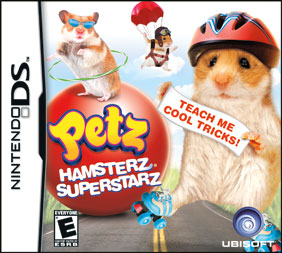 Petz Hamsterz Superstarz
BUY NOW
OFFICIAL SITE
PLATFORM: Nintendo DSTM
RELEASE DATE: November 24, 2009

game info
In Petz Hamsterz Superstarz, players can teach their hamsters tricks and train them to become superstars.
Key Features
Take care of your hamsterz, play with them, and keep them happy.
—
Teach them funny, silly tricks, like parachuting, and bowling.
—
Unlock harder training courses and tricks as you progress!
—
Send your hamster to Petz Nursery or send them from Petz Nursery to Hamsterz Superstarz to continue to watch them grow.
—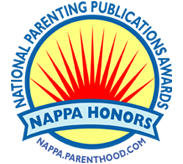 Petz Fantasy and Petz Nursery 2 are winners of the 2010 National Parenting Publication Awards!
CHECK IT OUT!
© 2009 Ubisoft Entertainment. All Rights Reserved. Petz, Hamsterz, Ubisoft, Ubi.com, and the Ubisoft logo are trademarks of Ubisoft Entertainment in the U.S. and/or other countries.