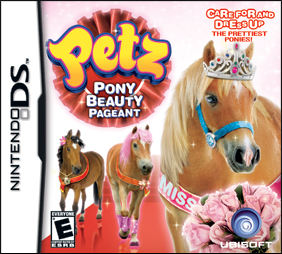 Petz Pony Beauty Pageant
BUY NOW
OFFICIAL SITE
PLATFORM: Nintendo DSTM
RELEASE DATE: November 24, 2009

game info
In Petz® Pony Beauty Pageant, players can customize their ponies and enter them in pageants to lead the Grand Pony Parade.
Key Features
Run a Pony Club! Feed, wash and brush your ponies to make them shine.
—
Customize your ponies' pretty mane, saddles, hoofs and more, then enter them in pageants.
—
Ride your ponies and train them to jump over obstacles, and enter them in talent shows.
—
Enter them in a competition for a chance to win the big town parade.
—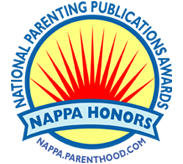 Petz Fantasy and Petz Nursery 2 are winners of the 2010 National Parenting Publication Awards!
CHECK IT OUT!
© 2009 Ubisoft Entertainment. All Rights Reserved. Petz, Ubisoft, Ubi.com, and the Ubisoft logo are trademarks of Ubisoft Entertainment in the U.S. and/or other countries.