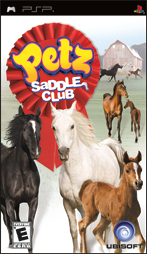 Petz Saddle Club
BUY NOW
OFFICIAL SITE
PLATFORM: PSP® (PlayStation®Portable)
RELEASE DATE: November 27, 2009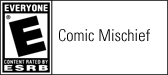 game info
In Petz® Saddle Club, players can venture into the wild with Lily and her horses. With the help of Grant, the famous horse whisperer, players can help save the horse ranch from bankruptcy by training and caring for their horses to win riding competitions.
Key Features
Create your own unique foal
— Your one-of-a-kind foal will have its own unique skills and characteristics.
Build a relationship with your unique horse, as you care for him and train him to become a champion rider!
—
Go on an exciting equestrian adventure and discover an open environment
— Ride in the wild with your horse and interact freely with objects and people throughout the adventure.
High-quality game with realistic graphics
— taking advantage of the PSP system's technology, the horses of Petz Saddle Club look as realistic as ever with new hair technology, motions and environments.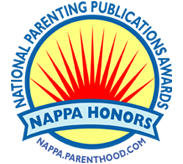 Petz Fantasy and Petz Nursery 2 are winners of the 2010 National Parenting Publication Awards!
CHECK IT OUT!
© 2009 Ubisoft Entertainment. All rights reserved. Petz, Horsez, Saddle Club, Ubisoft, Ubi.com, and the Ubisoft logo are trademarks of Ubisoft Entertainment in the U.S. and/or other countries.