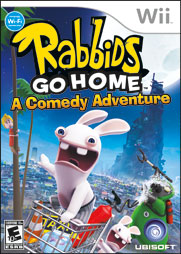 Rabbids Go Home
BUY NOW
OFFICIAL SITE
PLATFORM: WiiTM
RELEASE DATE: Holiday 2009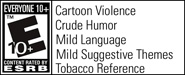 game info
BWAAH...Been there. Done that. Invaded Earth. Partied hardy...Now it's time to go home... The Rabbids' new goal will take them to the moon or bust! As usual, they have a fail-safe plan: collect all the human stuff they can find, heap it onto a giant pile and climb to the moon… Not so fast! The Humans revolt and become Verminators to exterminate the Rabbid varmints and defend their precious Stuff.
Key Features
The Rabbids' First Puzzle-Adventure
— Absurd and hilarious storyline that could only come from the Rabbids universe. Using a shopping cart as their weapon, the Rabbids have to solve tons of puzzles and collect as much stuff as they can to build a giant pile to the Moon!
Same Storyline as the Wii Version, Different Gameplay
— The game features a true story mode, including hours of puzzle-based gameplay.
15 Tricky Levels and 150 Physics-based Brain Teasers
— Test your reflexes and skills with the stylus!
Challenge Mode
— Four delirious challenges modes of 20 levels each, apart from the story mode and with different rules and objectives.
Exclusive Level Editor
— Create your own puzzles and share them with your friends and the whole RGH community! Also, download other people's puzzles for endless hours of added gameplay.
My Rabbids
— Use the camera to take a picture and customize it with funny Rabbid animations to make your friends laugh!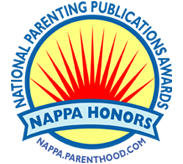 Petz Fantasy and Petz Nursery 2 are winners of the 2010 National Parenting Publication Awards!
CHECK IT OUT!
© 2009 Ubisoft Entertainment. All Rights Reserved. Rabbids Go Home, Ubisoft, Ubi.com, and the Ubisoft logo are trademarks of Ubisoft Entertainment in the U.S. and/or other countries. Nintendo DS/DSI and the Nintendo DS/DSI logo are trademarks of Nintendo. © 2006 Nintendo