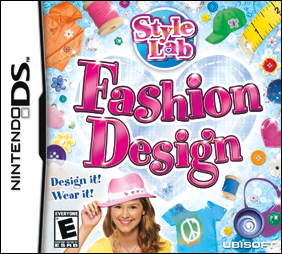 Style Lab Fashion Design
BUY NOW
OFFICIAL SITE
PLATFORM: Nintendo DSiTM
RELEASE DATE: October 2010

game info
Ubisoft's innovative Style Lab brand brings you another game-to-reality title, Style Lab Fashion Design! Now, not only can players design their own fashions in the game, but they can wear them in real life, too! Develop your own distinct style of customized clothing and accessories, share your unique creations with friends in your own web gallery, and wear the designs that you've made!
Key Features
Create AND Wear Your Own Fashions!
— Players can design t-shirts, hoodies, hats, and bags using a variety of colors, tones, fonts, and hundreds of images that can be resized, flipped, and re-colored. Then they can order, own, and wear their unique in-game creations by uploading them to the Style Lab website and purchasing them. Prices range from $9.95 to $39.95 depending on the item.
Develop Your Fashion Design Technique
— Players can explore a variety of styles through fun creative challenges and show off their designs in fashion events.
Share Your Creations with Friends Online
— Players can easily upload their creations from the Nintendo DS™ system into their online Boutique via the Nintendo® Wi-Fi Connection, share designs with friends, and showcase their unique fashions in the online
Style Lab gallery
More information about ordering your customized creations
— Ubisoft has partnered with Zazzle to manufacturer the clothes and accessories. Zazzle is the world's leading platform for quality custom products, and our unique partnership allows users to order their one-of-a-kind designs on a wide array of products, the majority of which are manufactured to order within 24-hours.
check out the review!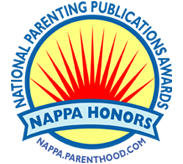 Petz Fantasy and Petz Nursery 2 are winners of the 2010 National Parenting Publication Awards!
CHECK IT OUT!
© 2010 Ubisoft Entertainment. All Rights Reserved. Style Lab, Ubisoft, Ubi.com, and the Ubisoft logo are trademarks of Ubisoft Entertainment in the U.S. and/or other countries. Nintendo DSi and Nintendo DS are trademarks of Nintendo. © 2010 Nintendo.