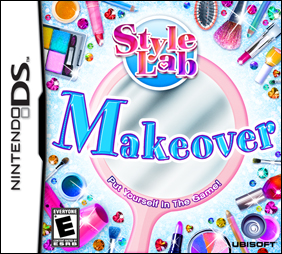 Style Lab Makeover
BUY NOW
OFFICIAL SITE
PLATFORM: Nintendo DSiTM
RELEASE DATE: November 10, 2009

game info
MakeOver is a game that lets young girls discover and experiment with makeup, hairstyles and other makeover activities using their very own face! Take on beauty challenges to earn points and rewards, they'll learn tips and tricks as they discover their own unique style with personality quizzes and in-game expert recommendations! Style Lab Makeover lets their style out to play!
Key Features
Become Part of the Game
— Take your picture with the Nintendo DSi camera and use it to recreate your own face in the game!
Give Yourself a Makeover
— Style Lab Makeover allows girls to experiment with makeup and hairstyles using the Nintendo DSi like a makeup compact to find the best looks for themselves and their friends in a safe environment.
Sharing Style
— Girls can also take pictures of their friends and give them makeovers, too!
check out the review!

ACTIVITIES
Use Style Lab Makeover as a way to introduce makeup to your daughter.
Use Style Lab Makeover as a safe way to introduce your daughter to the world of makeup! No need to worry about making a mess with actual cosmetics. Play with different styles and talk about the purpose of various makeup items and what amount of makeup is appropriate for her, all with Style Lab Makeover.
Host a makeover session with your daughter using Style Lab Makeover.
Create faces for both you and your daughter in Style Lab Makeover, and give each other virtual makeovers! Try on different shades of eyeshadow, lipstick, blush… even tons of funky, fashionable, and unique hair styles and colors! See what you and your daughter would look like with certain styles, before you make the changes in real life!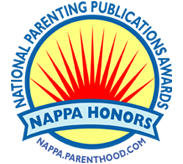 Petz Fantasy and Petz Nursery 2 are winners of the 2010 National Parenting Publication Awards!
CHECK IT OUT!
© Ubisoft Entertainment. All Rights Reserved. Style Lab, Ubisoft, Ubi.com, and the Ubisoft logo are trademarks of Ubisoft Entertainment in the U.S. and/or other countries. Nintendo DSi and Nintendo DS are trademarks of Nintendo. © 2009 Nintendo.